Established in 2011, Superior Properties Real Estate has over 60 years of combined real estate experience including listing and selling residential, commercial, recreational, and vacant land properties as well as appraisal and consulting services. Our office is located at 208 Fifth Street, Calumet in the heart of the Keweenaw Peninsula. We are the only real estate office located north of Houghton and we regularly service Keweenaw, Houghton, Baraga, and Ontonagon Counties. At Superior Properties Real Estate, we are passionate about delivering exceptional real estate services to all. With our extensive knowledge and experience we are here to help you. Call today for more information and an appointment at our office or your location.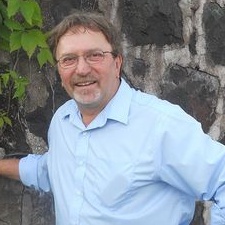 Thomas Tikkanen
Owner Broker - Certified General Appraiser
Born in Calumet and raised on the nearby family farm, I was fortunate to receive my formal education at Calumet High School, Suomi (Finlandia), and MTU, including a three year hiatus as I served in the US Army.
These experiences developed a sincere appreciation for our Keweenaw Community and a personal commitment to serve all members of our society.
In the midst of raising my family, my real estate career began in 1986 with the Frank A. Douglass Agency - RE/MAX. After 25 years, my wife, Babette, and I opened Superior Properties Real Estate in downtown Calumet.
Our business mission statement is simple:
"We are here to help. How can we help you?"
Licenses & Designations:
Associate Broker

Certified General Appraiser

Graduate Realtor Institute

Keweenaw Multiple Listing Service, past president

Member of National, State, and Upper Peninsula Associations of REALTORS
Personal Accomplishments & Affiliations
Houghton County Commissioner

Veterans of Foreign Wars & American Legion

Faith Lutheran Church

Coppertown, USA Museum - Board of Directors

Keweenaw Lions - past president & secretary

Calumet - Keweenaw Sportmen's Club

Former Main Street Calumet - Executive Director

Former Village of Calumet DDA - past president

Former CLK Rotary - past president & Paul Harris fellowship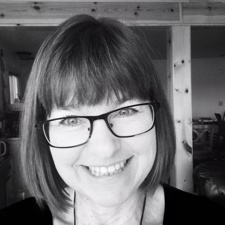 Babette Jokela
Owner Broker
Born in Calumet and a graduate of Calumet High School and Northern Michigan University, I traveled extensively with my Air Force family returning to the only place I can call home thanks to the genuineness of the people and beauty of place — the Keweenaw.
Licensed in 1992, I achieved Top Producer status in Houghton and Keweenaw Counties with RE/MAX Douglass Real Estate prior to opening our office.
My real estate experience includes development of small businesses and income properties and is based upon my sincere appreciation of our unique Keweenaw communities and its creative people.
Whether you are a current resident or a new arrival, we will be happy to provide you with our full range of real estate services.
Licenses & Designations:
Associate Broker

Graduate Realtor Institute

Certified Residential Specialist

Member of National, State, and Upper Peninsula Associations of Realtors
Personal Accomplishments & Affiliations
Keweenaw Lions - past president

Gallery On 5th - owner

Former CLK Rotary - past president & Paul Harris fellowship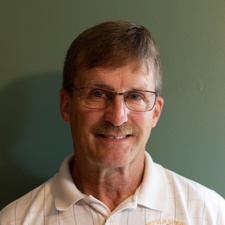 George Newman
Realtor
Almost 30 years ago, a REALTOR, Tom Tikkanen, helped me find my dream home. My wife and I raised our daughter (and dozens of animals) on our farm.
After almost 40 years in the social work field, I retired. Now, I enjoy helping people find their dream home. Let me help you find your dream home.
As to my character, I am trusted by 4 dogs, 5 alpaca, 2 cats, 2 rabbits and 10 chickens. The 11th chicken is Kevin, the rooster. He hates me.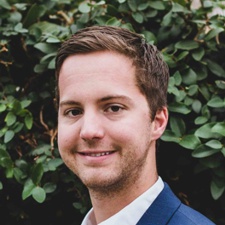 Darin McLeskey
Realtor
As a former environmental engineer, Darin pairs the thrill of value investing with the vision of sensible urban planning. He's data focused, result-driven, but and very aware of the changing real estate landscape in Michigan towns, both big and small. He grew up in the sprawling semi-rural suburbs of SE Michigan, and after a lot of real estate involvement in Downtown Detroit, decided to both purchase and represent clients in a new frontier.
He has a passion for the whole state, and currently managed his own offices in both Detroit and the Ann Arbor areas. He's also knowledgeable in the "tip of the Mitt", and increasingly becoming involved right here in the Keweenaw Peninsula. In a way similar to his performance in Detroit, he has typically entered a new markets through purchasing distressed property himself.
Back home, Darin is focused on the up-and-coming areas exploding with value just outside of Downtown and Midtown Detroit. These are historic homes, townhomes, vacant lots, and commercial properties that are in close proximity to all of the action, but also discounted and take a unique lens to bring projects to fruition.
He puts his money where his mouth is. He has developed multiple rentals, and has a growing office in the heart of Old Poletown, Detroit. He's sold the majority of foreclosures in two neighborhoods has had the single greatest number of listings, and is intensely involved in community organizations within 48202.
In a similar way, he's passionate about the history and architecture of the Keweenaw. He owns one rental in downtown Calumet, a vacation home in Ahmeek, and acreage in between.
Most of his listings are great-value properties that he has discovered through his own research based on solid investment strategies. He views himself as a "boutique" type of agent, helping individuals and corporations with specific goals.
He has also applied his knowledge of tax distressed foreclosures to purchase properties all over for both himself and multiple clients. He truly believes Michigan is a beautiful and opportunistic State.